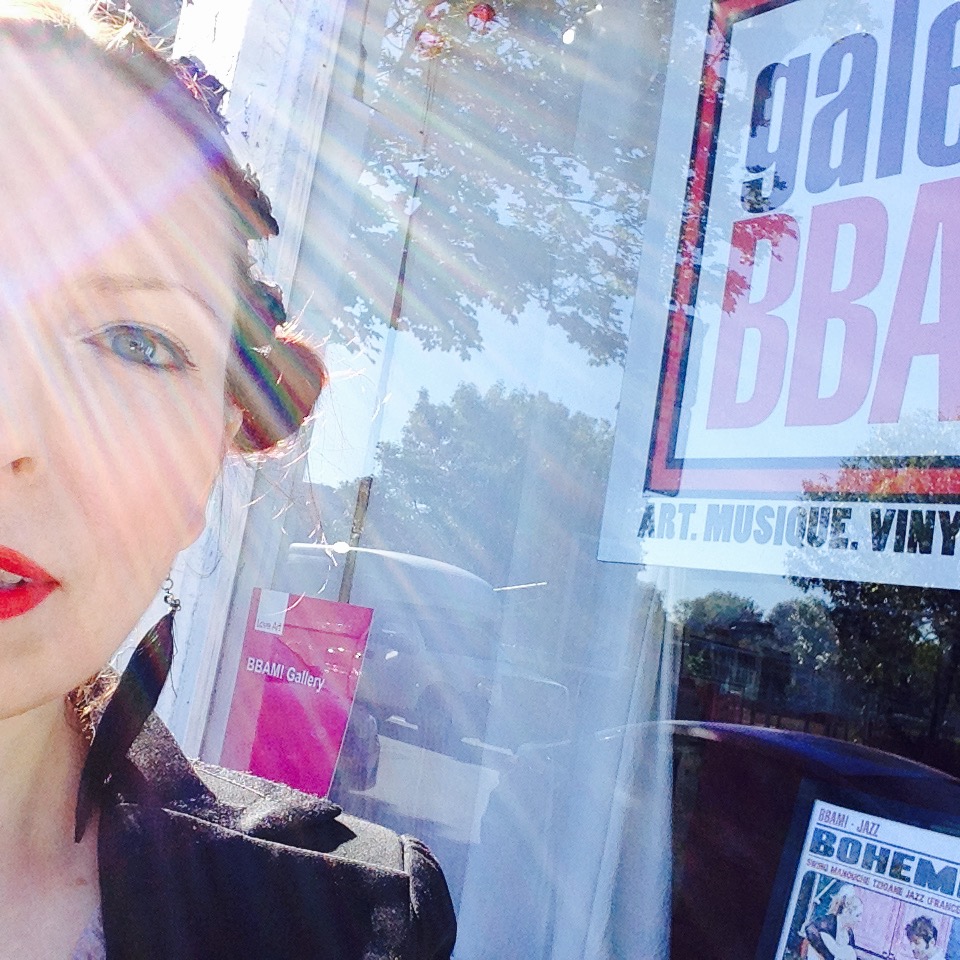 Who doesn't love a little moon magic?
On September 26, 2015, I was invited to read some poems at BBAM! Gallery in Montreal for an event hosted by Akim Kermiche: La couleur des mots. What better occasion to try out a new piece I'd been working on for a while, but which only came together that week. As mentioned on stage, some poems take a day to write; others take a year…. While this one, entitled "Reckless," had had a lengthy gestation period, the timing of its first presentation felt perfect. It was the eve of the Super Blood Moon Eclipse—an excellent opportunity for transformation through reaching deep within. Sharing a poem that explores life's cycles and "rocks the bottom, another ocean floor" felt like an apt way to honour this rare occasion.
"Reckless" is the second of three poems presented in the video I've included here (see 4:52). The first piece, "La machine à mots,"  which I read in French, is by Brigitte Therien, a poet featured that day and whose work I was pleased to discover (see 1:00). The third piece, "Release Party," is another one of mine, which you may recognize from the Kimberly and the Dreamtime album (see 8:56). You can find the words for "Release Party" here on my website (under ABOUT - Words).
Wishing you much love and wonder this fall, I thank you for listening. 
Here's to life's rituals, rhythms, and rotations.
Keep dreaming,

Kimberly
To view the video on Youtube, click on this link: 
VIDEO: KIMBERLY BOURGEOIS reads poetry at BBAM! Gallery